To help community members cultivate meaningful relationships for professional and personal growth.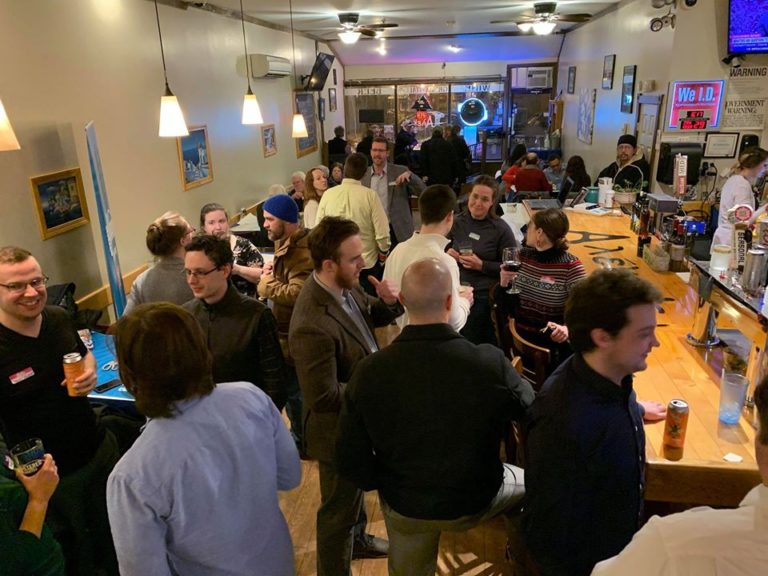 Our Mission
To attract and retain young professionals by creating opportunities to enable them to better network, socialize and serve our community.
Our History
The idea of a local young professionals group in the North Country was born from a group project by the Workforce Investment Board's North Country Leadership Class of 2007. The class was encouraged to work toward creating a "cool community" – or a place known for its activities and resources, geared toward the younger generation of up-and-coming professionals. The class started with this idea of a "cool community" and sought to create a group that would retain and attract young professionals to the area through its scenic and recreational resources, volunteer and civic engagements and, of course, serious networking opportunities. The kick-off event for the fledging group was a forum which invited 100 area young professionals to provide input regarding the needs in the region for
young professional representation. This event provided the platform for younger generational leaders and created a buzz which grew from the original 10 planners of the event to over 200 interested young professionals, who now represent the formalized "Adirondack Young Professionals" —ADKYP.
Why Get Involved with ADKYP?
The attraction and retention of young professionals to the region is a key economic development issue. ADKYP exists to support the networking of young professionals, in all stages and types of careers. The group is united in growing and serving the community at large.
Events
ADKYP offers many fun events and networking opportunities throughout the year. You pick and choose what you would like to attend. We love to see new faces and hope to meet you at one of our upcoming events!
Professional Development
Whether you choose to join the board of directors, support a civic project! Why not get involved, have fun, enjoy a more laid back atmosphere and add a few bullet points to your resume?
Membership
There are many reasons why joining ADKYP is a good idea. Here are the top 3: ADKYP is Awesome, Quality Networking with other Young Pro's in the area and Professional development opportunities
ADKYP is managed by an all-volunteer board.
Tyler Hargraves
President

SUNY Plattsburgh


Megan McGreevy
Vice President

SUNY Plattsburgh


Elliott Munger
Treasurer

Financial Guides of the Northeast


Megan Manson
Secretary

The Olympic Center for the NYS Olympic Regional Development Authority
Want to become a member of ADKYP? Click the button below and pay your membership dues for the year.
Membership is now $30 for the year, membership renews in July 2024.
Have questions or just want to chat? Fill out the form below. Will get back to you as soon as we can.