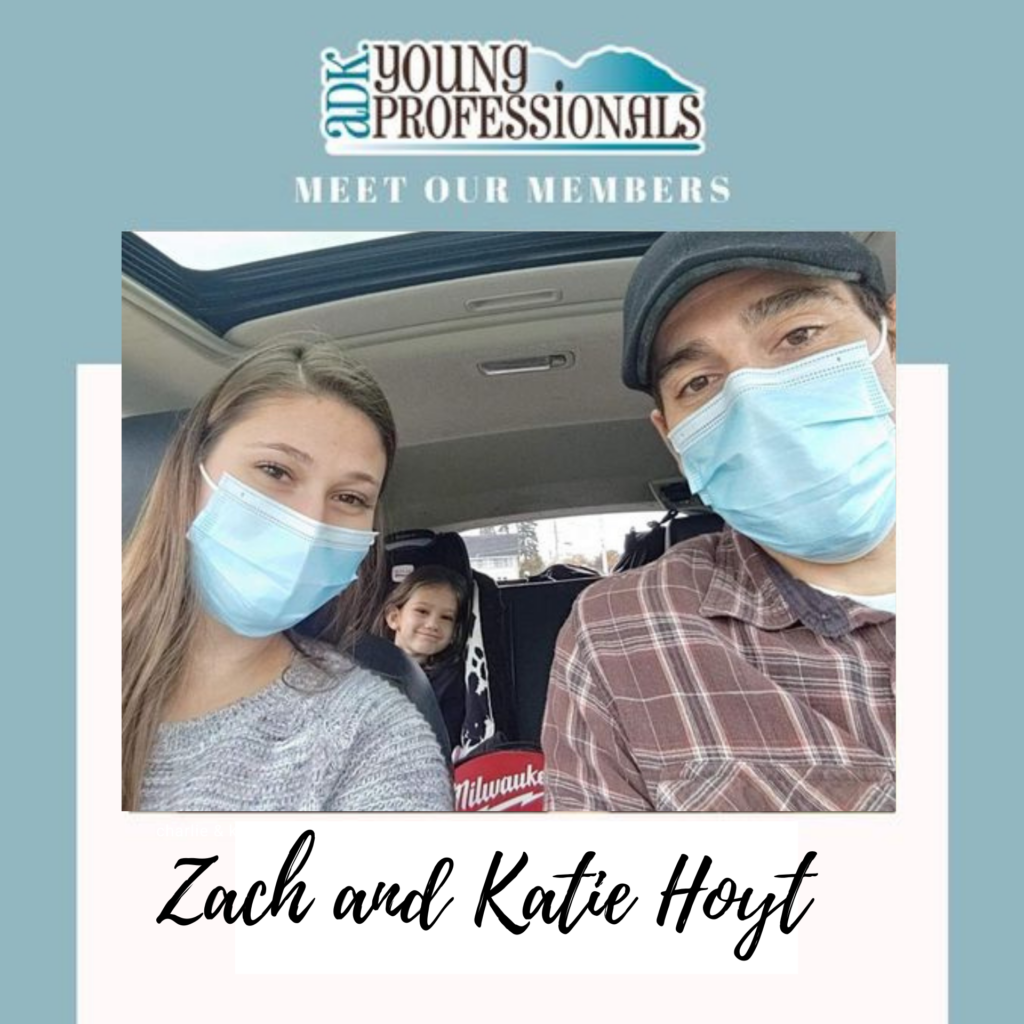 Name: Zachary & Katie Hoyt
Company: Spar-Kil-Kleen
Position: General Partners
City/Town: Morrisonville NY 
How long have you been an ADKYP Member?
Since 2018
What do you do in your spare time?
Spend time with family and enjoy the outdoors. 
What is a fun fact about yourself?
We like to cook.
What three business tips can you share with others? Network, Step outside your comfort zone, Never stop education/ innovation.
What are your guilty pleasures (TV show, sweet treat, etc.)? Almond butter berry tart with Rasberry chocolate drizzle./ Mint cookie crumble.
Have you done business with another ADKYP Member? Many of them! We believe its a great way to network with like-minded individuals in our community.
What are your dream vacation spot?
England/Ireland 
What are you passionate about?
We are passionate with the growth of our local business community. While striving to offer the most innovative and reliable cleaning service.