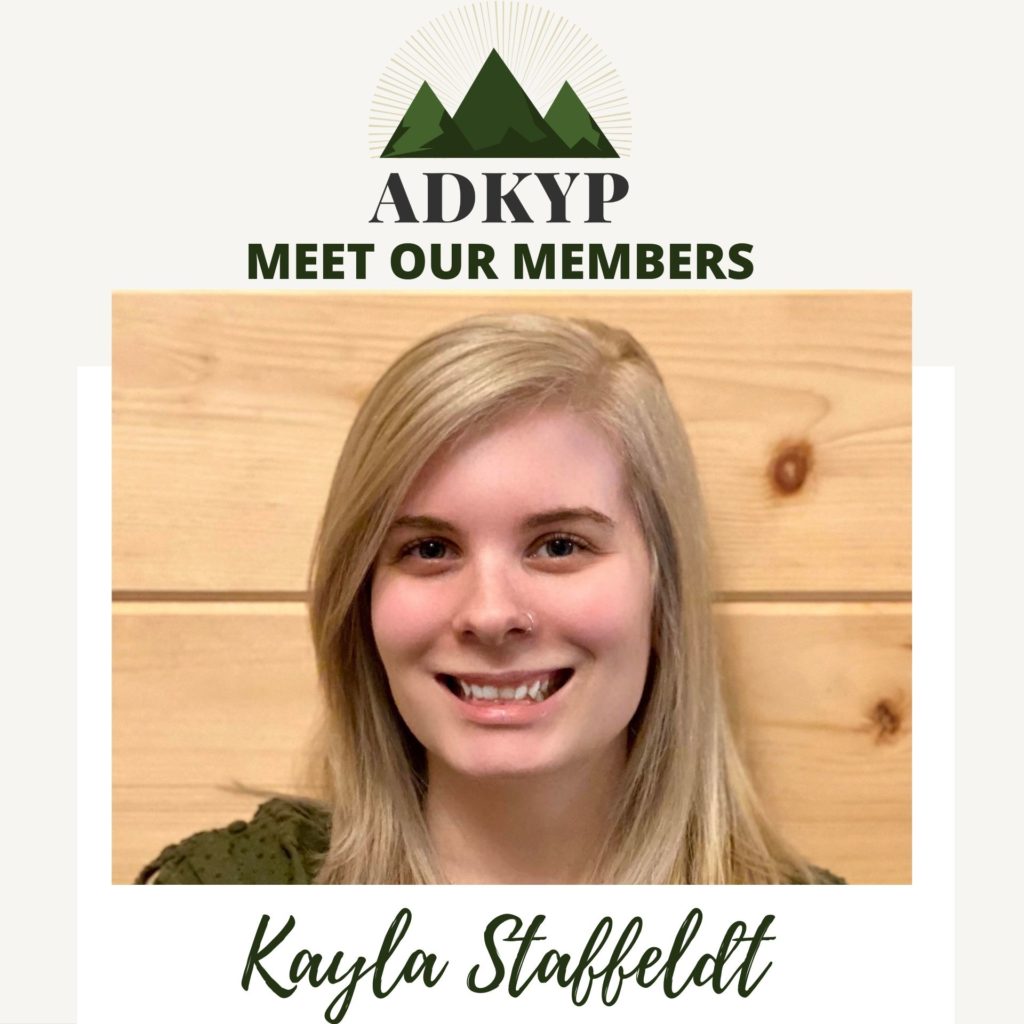 Name:  Kayla Staffeldt
Company:  Saranac Waterfront Lodge
Position:  Sales & Marketing Coordinator
City/Town:  Upper Jay
How long have you been an ADKYP Member?
I just became a member, but have been following ADKYP for about a year!
What do you do in your spare time?
Skiing, stand up paddling, create digital art, snuggling with my kitties, play Nintendo Switch
What is a fun fact about yourself?
I learned how to write HTML code when I was 8 (thanks Dad!)
What three business tips can you share with others?
No one can know everything. Find your niche & work at becoming an expert in that area
Always know your worth! If you're being asked to do something because of your skills, you deserve to be compensated fairly for them!
You're going to spend a LOT of time around your coworkers, so find/build a company culture that fits your lifestyle
What is your guilty pleasure (TV show, sweet treat, etc.)?
10 years later and I still love rewatching Gossip Girl 
Have you done business with another ADKYP Member?
I work directly with Carolyn Bordonaro- the lodge's Director of Sales & Marketing
What is your dream vacation spot?
Iceland! I would love to visit the blue lagoon hot spring after a long day of cross country skiing
What are you passionate about?
Sustainability, gender equality, and poutine